Ritual - November 11th
This event is over. Missed out on all the fun? Our social media pages have got you covered.
We are back for another edition of Ritual! This time, we go to the 'future' with our headliner, we have 2 returning artists with a b2b to blow your mind, and 2 that are set to make a name for themselves at their first Ritual!
As always, this is your monthly therapy & a safe space for you to come and see friends old & new. 
With a refreshed format & monthly headliner - we can't wait to show you what we've got in store!
💗💗💗 OUR HEART STOPPING LINEUP 💗💗💗
👨‍🚀 FUTURE EXIT 👨‍🚀 - Heavy Dubstep
Hailing from Laval, QC, rising star & our headliner FUTURE EXIT will get the crowd going with waves of rage and melodies. With releases on DPMO, Cyclops Recordings, Buygore, Welcome Records and more, he has support from massive names in the scene such as PhaseOne, Black Tiger Sex Machine, Bear Grillz, ATLiens and way more. His unique heaviness will have you stomping until the end of the night <3 
Last time he was in Ottawa, he annihilated 'Til Death Do Us Party '21 - those who were there know how unforgettable of a set it was. 
🗲 SURGE b2b BREEZE 🌬️ - Dubstep/Dnb/Future Riddim
Favourites of the Ottawa Bass Scene, these Ottawa young guns BRING.THE.ENERGY to their sets. Surge's melodic future riddim style combined with Breeze's diverse & heaviness will be sure to please. A first ever b2b not to miss!
🔊 ANTHEM 🔊 - Bass House/Dubstep
Having recently been introduced to Ottawa's rave scene at the Riverside Pre-Party, he is sure to impress with bass house and expertly sampled productions! 
🦩 PINK NOIZZ 🦩 -  Tech House/Bass House
You'll be familiar with Pink Noizz if you've been to any Ottawa Shuffler Meetups! We are extremely excited to have him open the night out!
—----------------------------------------------------------------------------
TICKETS:
Early Bird: $12+tax
General Admission: $15+tax
More $ at the door
9:30 PM - 2 AM
19+
Artwork by: Subtle.Bleu
There will be no tolerance of (but not limited to) racism, sexism, violence, homophobia, disrespecting others, or anything that threatens the safety of others. We are all there to have a good time ❤️
Audioform strives to bridge the gap between the audio and visual experiences of electronic music. Don't miss your chance to experience the cutting edge of EDM visual display technology💡
Digital tickets

You will receive an email with your tickets after checkout.
No extra fees

We don't charge any unexpected fees at checkout. Just the ticket price plus tax.
Share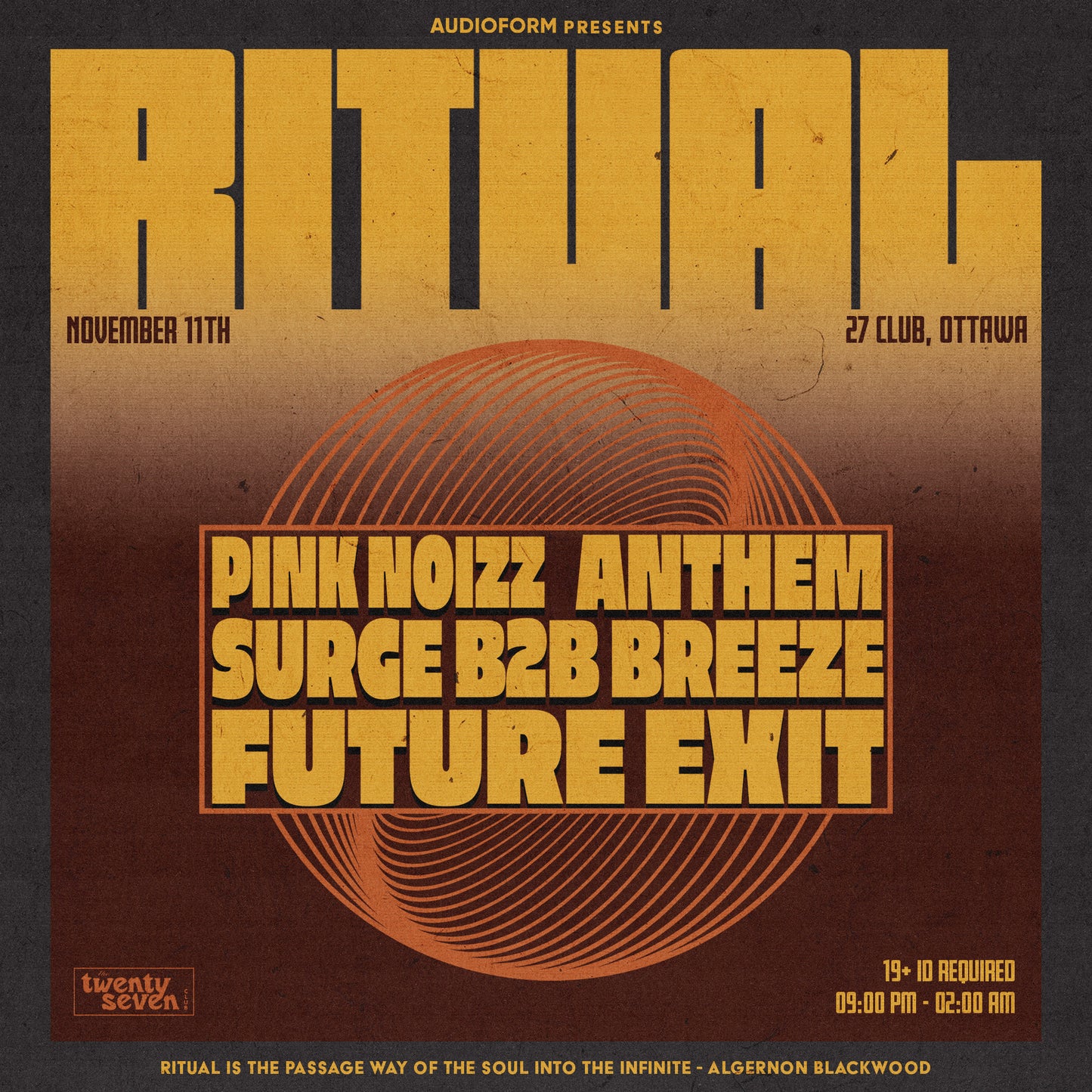 Ticket
Wanna keep the summer going?
Available Tickets
Regular price

From $76.99 CAD

Regular price

Sale price

From $76.99 CAD

Unit price

per

Regular price

Sale price

$45.00 CAD

Unit price

per

Regular price

$165.00 CAD

Regular price

Sale price

$165.00 CAD

Unit price

per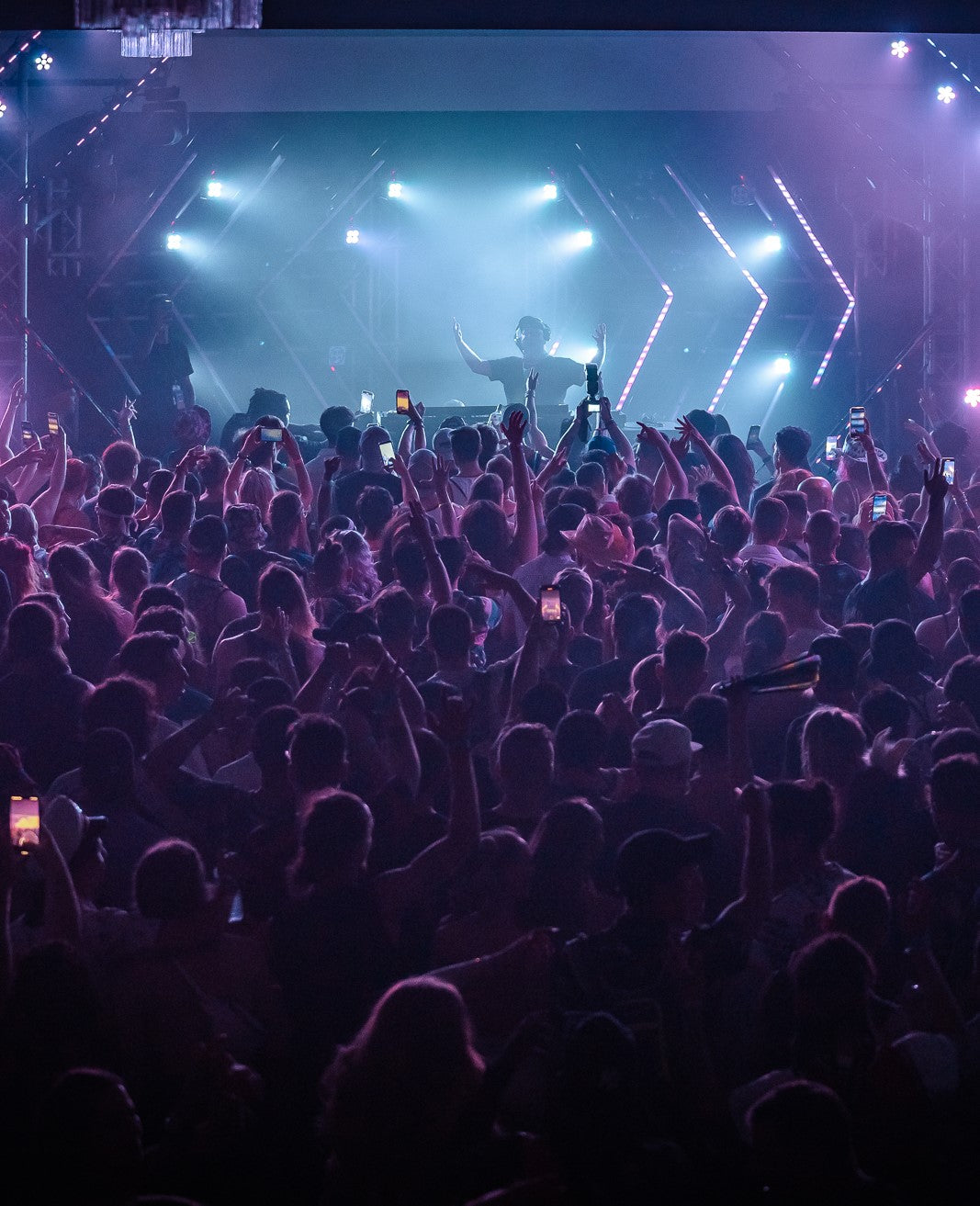 Joins us to inspire and grow the world around us.
One song, One task, One event all together.
Make a difference